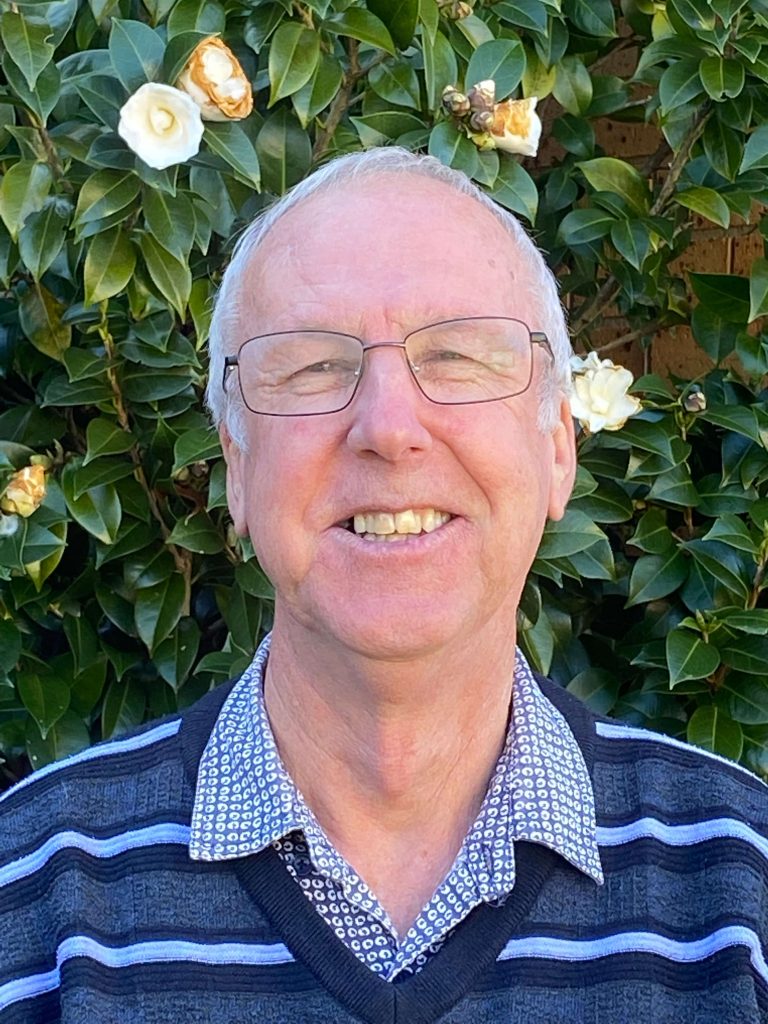 Rev David Hanger
Honorary Associate Minister
David is married to Leone. Together they have 4 adult daughters Dianne, Melissa, Naomi and Kristi. Dianne is married to Steve and has two sons Hamish and Mitchell and a daughter due in January. Melissa's loved golden Labrador, Beau, is also very much part of the family. Naomi is married to Anthony and they have a daughter, Bethany and son, Elijah. Kristi is the only one who doesn't live in Sydney and has crossed the border and recognises herself as a Queenslander, living in Brisbane.
David and Leone are partners in a ministry in the Anglican Church, in the Grafton Diocese, that spans 46 years beginning with youth fellowship, growing through theological study and ordination and covering a range of parish appointments that has led them to Northern Beaches Anglicans. They retired to Woolgoolga in 2022 and enjoy being part of the community.
Watching movies, walking and picnics together, exploring this amazing country of ours and spending time with family is the focus of their 'free' time. David enjoys watching sports on TV. He is a committed supporter of the Tigers in the NRL and the Sydney Swans in the AFL. He is looking forward to a repeat of 2005 when they both won the Premiership but deep down believes Jesus will probably return before that happens again.